Finding an Orlando title and escrow company you can depend on is a crucial element to ensuring your closing process goes smoothly. Learn more about our role in helping you prepare for your settlement.
Are you in the home-buying process? If so, we recommend thinking ahead and to call Prominence Title, your Orlando title and escrow company. We are experts at helping you prepare for your settlement. At Prominence Title, we're known for streamlining the closing process to make your life that much easier. Check out four of our frequently asked questions below to prepare yourself for this phase of the transaction.
1: How Many Types Of Title Insurance Policies Are There?
An Orlando title and escrow company oversees two types of title insurance: Owner's Policy and Lender's Policy. An Owner's Policy protects the owner's interest and equity against hidden title defects for as long as they own the property. A Lender's Policy only insures your lender that the mortgage is a valid lien on the property and that your lender has first lien position.  
2: Do I Need Owner's Title Insurance?
If you want to protect yourself from potential financial loss in the event that problems emerge due to ownership rights to your property, we would advise it. As an Orlando title and escrow company, we've seen hidden title defects that have appeared out of the blue that even the most careful title search won't reveal. On the chance that you need protection for a covered financial loss, title insurance pays the cost of defending you against covered claims.
3: Can My Title Company Handle The Settlement?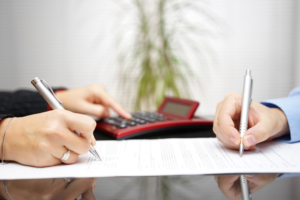 The answer is yes!  We, at Prominence Title, are your Orlando title and escrow company.  
We collect the necessary documents and provide customizable settlement services tailored to your situation. Our licensed title agents and staff have the knowledge and experience to ensure a successful and smooth transaction.
4: Can I Trust Prominence Title To Be My Orlando Title And Escrow Company?
Absolutely, you can! We've been in business since 2009 when I as the owner, saw an opportunity in the industry to provide a simpler process for a title commitment I went for it.  Since, Prominence Title has not only grown to become a trusted Orlando title company, but also a respected, industry-leading vendor in Central Florida.
When you're looking for an Orlando title and escrow company, you're looking for a team that goes above and beyond to ensure a seamless and stress-free closing. Our #1 priority is simplifying the process for our clients and partners. If you're interested in working together or have any additional questions, contact us today! The Prominence Title team would love to serve more of our community doing what we do best.